Our Vision
Enriching the physical, emotional, spiritual and mental health of Indigenous youth.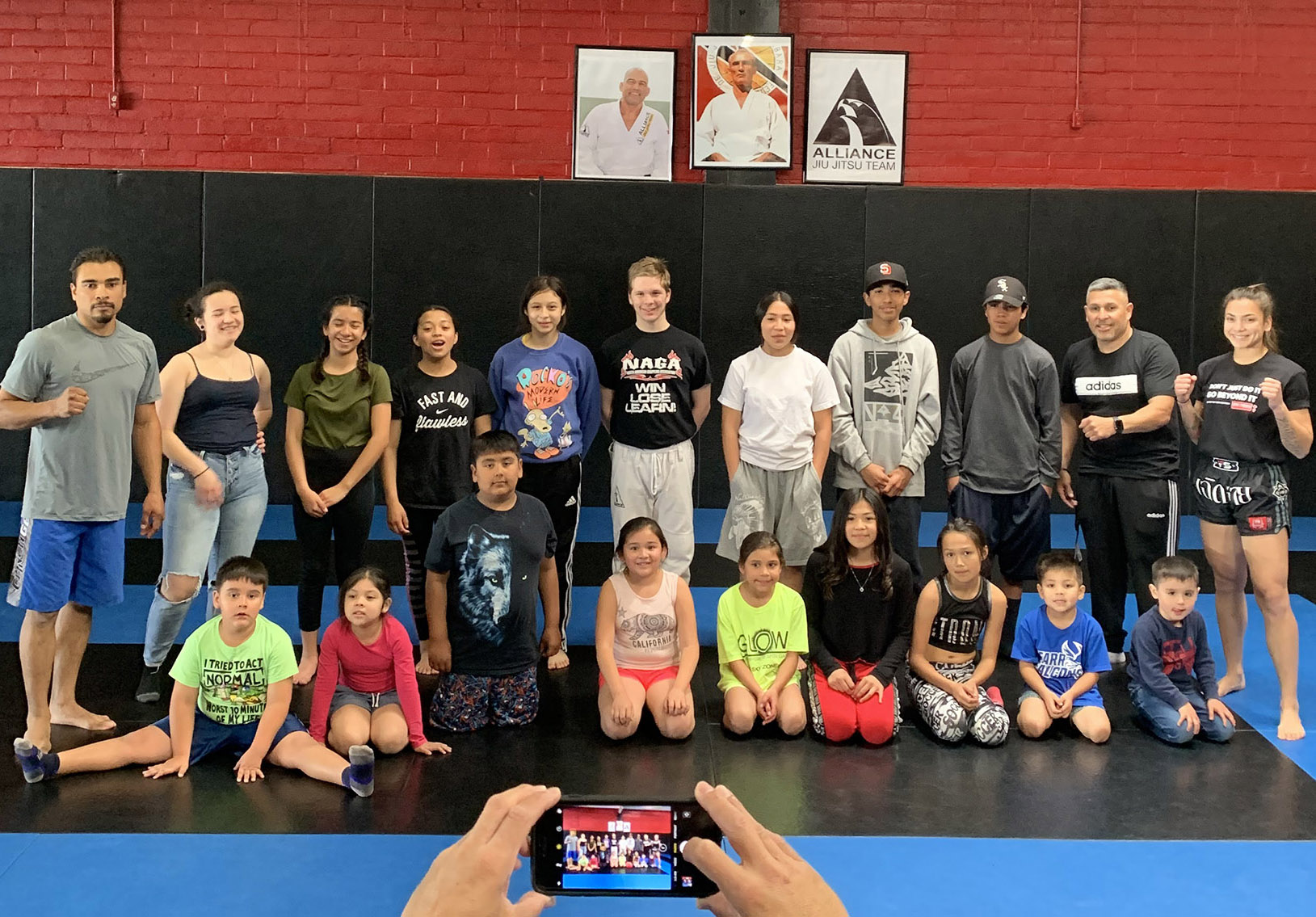 Our Mission
Our goal is to empower Indigenous youth by providing positive athletic and educational experiences.
We will meet this goal by:
Providing sports seminars, led by professional athletes to Indigenous and other youth free of charge;
Challenging Indigenous and other youth to improve themselves physically through exercise and education;
Making educational, substance abuse, nutritional and other forms of counseling and advice available through seminars and other educational platforms, and;
Making athletic and non-athletic role models available to Indigenous and other youth.
Our Board
Kenneth Elliott
Board member
Ken is an attorney with more than 30 years experience representing clients.  He has represented MMA fighters, trainers and coaches.  He is licensed with the California State Athletic Commission and the Nevada State Athletic Commission.  He has also been involved in youth sports for over 20 years, having coached youth and high school football.  Most recently, Ken co-founded Let Them Play Ca, the group which sued and won, to permit youth and high school sports to resume during the pandemic.
Johnny Hughes
Board member 
Johnny is a fight coach and MMA gym owner with more than 20 years in the industry.  His experience includes boxing and MMA, both as a fighter and a coach, fight promotion and management, and specialized training in multiple disciplines.  He is the owner of North County MMA and Ultimate Fitness and trains several elite fighters at the facility.
Kimiko Clay
Kimiko Clay is a Human Resource Executive, bringing 20 years of experience in Indian Country. Currently she is the Director of Human Resources at SCTCA, a multi-service non-profit. She is a graduate of UCSD, specializing in recruitment and selection, organizational development, employee relations, and mediation with an expertise in investigations. 
Amanda Chavez
Amanda has over 20 years of working in Native Country. She was raised on the San Pasqual Indian Reservation, where her father is a Tribal member. She participated in the Tribal  Summer Youth Program cooking/serving the elders and in the Tribal Hall, after school education program and various "Rez Ball" sports. She graduated from Orange Glen High School. Throughout high school she played sports, assisted in establishing the first UNITY chapter in Southern California and participated in numerous clubs.
She started attended Palomar College to complete her AA and working at Native America Education Protection Coalition (NAEPC) as the Education Coordinator. At NAEPC, she gained environmental knowledge, importance of protecting natural resources on and around Tribal Lands and ensuring safe water and air for all Tribal Communities. She was also the supervisor of the Summer Intern Program, that hosted and provided internships for youth to work for their Tribal Environmental Department.
She then went to California State University Chico and worked as a Youth Coordinator at a local tribe, played an active role in re-establishing the American Indian Club, and played intramural sports. She majored in Sociology with an emphasis in Environmental Issues, and minored in American Indian Studies and Spanish.
She next attended San Diego State University where she completed the Community Based Block Program, Master of Science in Counseling degree, with a concentration in multicultural community counseling. The following year she enrolled in the Marriage and Family Therapy Graduate Program. During the time she was in the programs she started working at a Local Education Center, providing parenting education, tutoring and educational support for infants to adults. She continued to complete her education.
For the past 10 years she has been providing therapy using different therapeutic modalities in her Tribal Community. She is a mom of two and active in their life as a coach, Girl Scout Leader (Service Unit Manager) and biggest advocate. She has been a member of the Title VI Indian Education, Children Living on Indian Lands, and School Site Council at the Valley Center Pauma Unified School District. She also sits on multiple advisory boards, with the hope to give a voice to those until they can find their own.
Support the Native Youth Foundation
Help us Empower the Indigenous Youth with a Donation!
Our Sponsors